It's my geek-girl life in JHB. Last night I attended the fab Geek Girl Dinner Johannesburg event for the first time and then this morning the perfect song played on the radio that described how I feel perfectly.
These dinners are for all the women in technology related positions to network and social with like minded people, or those of us that's just a little geeky.
I was invited to GGDJHB by my good friend Sasha @FaceValue_ZA and never though that this event was going to be so much fun, I am becoming quite the socialite lately. I also met some wonderful new friends amongst others @AliGraaff, @Fawn_Rogers, @write_style, @femmegypsy
As I arrived at the restaurant I was given my name tag and goodie bag, and what an amazing bag of goodies it is, thanks to all the sponsors of the event. During the night there was speeches from the sponsors, prizes to be won, a great dinner and a lot of socializing.
The best part for me of the evening was not the fantastic food, or the speeches from the sponsors, or even the fantastic prizes but rather the opportunity to network and socialize with great people. The topics of the evening covered almost everything, ranging all the way from personal stories to fashion and beauty, IT and even dating.
The event was hosted at the Pigalle restaurant in Melrose Arch, and definitely a great choice for such an occasion. The food was great, the venue is stunning and classy and Melrose Arch has a lot of safe parking, and walking around at night feels safe, no need to watch out for zombies.
On the menu there was a starter, a choice of 3 dishes for the main course and a choice of 3 deserts. I had a little bit of the salad for a started, for my main course I chose the chicken roulade and malva pudding for desert.
At he end of the night there was even a whole discussion around "What is binary", you know those 1's and 0's IT people talk about, so I thought I would include a few links for anyone wanting to know more. Have a look at these articles: Binary Numbers, Digital Electronics and the Logic Gate.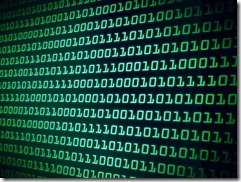 I can safely say that this was a well planned event that I would definitely attend again.